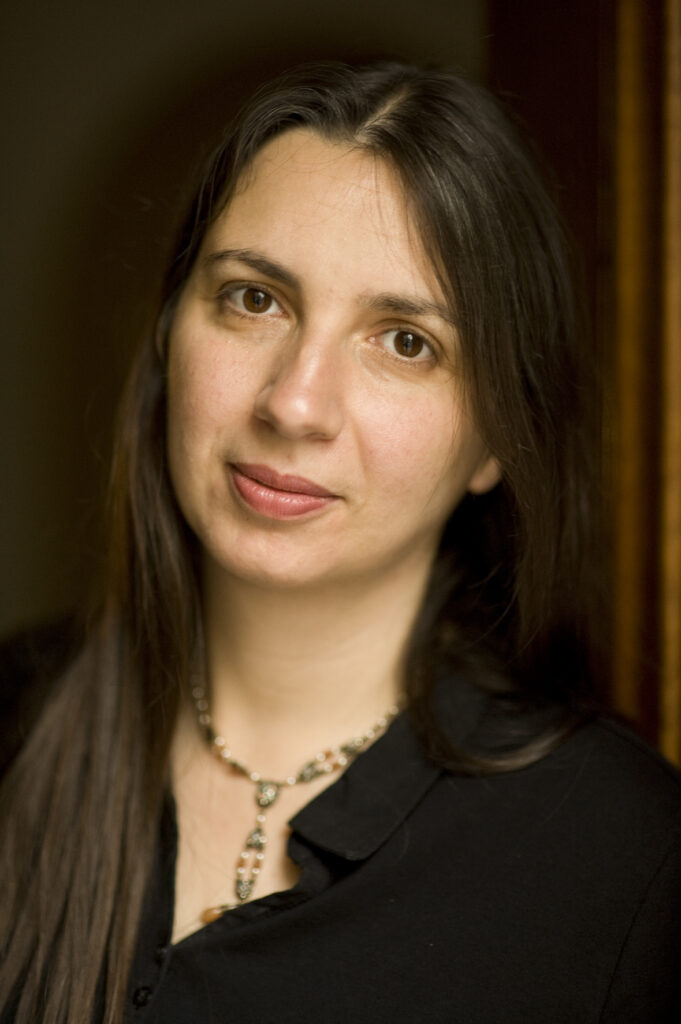 Cristina Marton-Argerich (Germany)
Steinway Artist
Lecturer,
Leopold Mozart Center of the University of Augsburg
"Cristina Marton is a magnificent pianist"  –  Martha Argerich
Born in Romania, Cristina Marton-Argerich is an international pianist, chamber musician and piano pedagogue. During the past seasons Cristina Marton-Argerich performed at renowned music centers worldwide such as the Berliner Philharmonie, Warsaw National Philharmonic Hall, Auditorio Nacional de Madrid, Opernhaus Zürich, Herkulessaal München, Taipei National Hall, Teatro Colón de Buenos Aires, Mozarteum Salzburg, Atheneum Bucharest, Hong Kong City Hall, BAM Theater New York, Playhouse Theater Edinburgh, Frankfurt Alte Oper.
Cristina Marton has appeared as soloist with orchestras including Orchestre della Svizzera-Italiana, Stuttgarter Kammerorchester, Orchester der Oper Zürich, Orquesta Sinfónica Nacional de Argentina, Würtembergisches Kammerorchester Heilbronn, Orquesta Sinfonica de Galicia, Mozarteum Orchester Salzburg, Polish Chamber Orchestra, Hong Kong Sinfonietta, Museumsorchester Frankfurt conducted by distinguished conductors such as Sandor Vegh, James Judd, Dennis Russel Davies, Jörg Faerber, Christoph Poppen, Alexandre Rabinovich.
She performs since many years in piano duo with Martha Argerich  in South America, Asia and Europe. The piano duo Martha Argerich & Cristina Marton recorded live performances at the Progetto Martha Argerich in Lugano (2009 and 2011) for EMI Classics and Warner Classics (2013).
Cristina Marton studied in Berlin with Prof. Georg Sava. She also received lessons from Christian Zacharias, Leon Fleischer, Martha Argerich, Dmitri Baskirov, Stephen Kovacevich, Fou Ts'ong, Andras Schiff, Radu Lupu and Alfred Brendel. She has won numerous important prizes at international competitions such as the Arthur Schnabel Competition in Berlin 1994 , Geza Anda Competition in Zürich 1994, Clara Schumann Competition in Düsseldorf 1997, Mozart Competition in Salzburg 1999 and the First Martha Argerich International Piano Competition in Buenos Aires 1999, the First Prize in the Murray Dranoff Two Piano Competition in Miami, USA and the First Prize in the Chamber Music Competition in Caltanisseta 1999 with Aglaia Bätzner, her piano duo partner.
Very active as a pedagogue, Cristina Marton teaches at the Jugendmusikschule Singen and at the Leopold Mozart Center of the University of Augsburg. She is jury member at international competitions and gives masterclasses worldwide.